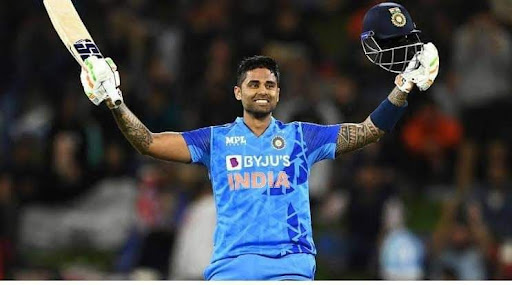 Suryakumar Yadav is enjoying the results of long hard work
Suryakumar Yadav is enjoying the results of long hard work
17 February 2023  Authorbaji55
Indian cricket has always depended on the art of batting. Although currently Jasprit Bumrah, Yuzvendra Chahal are also ruling the world cricket. Suryakumar Yadav has become one of the trusted names in the country's batting lineup in recent times. This middle order batsman appeared as a terror to the bowlers especially in white ball cricket. He is famous for batting in Markut with consistency.

However, Suryakumar also told the secret of continuous batting performance. He said, "I have sacrificed a lot for cricket. I have worked hard for 10-15 years. I have sacrificed a lot, including my family. Hard work does not go a long way. Now I am reaping the benefits of that hard work and sacrifice. I enjoy my game now more than ever. I am happy with myself for this success. I want to always contribute in the Indian jersey. I always want to maintain this consistency for India."

This year (2022) Suryakumar has reached the milestone of 1000 runs in T20. This Indian star spread light with the bat in the T20 World Cup in the same year. He is not only the number of runs scored, but also the strike rate. Has batted on Australian soil with nearly 200 strikerates. As such, there is no other batsman close to him.

However, despite doing well in white ball cricket, he is preparing himself for red ball. In this context, Suryakumar said, "Preparing myself for the Test. During the Kanpur Test, I was practicing at the nets. At that time, Rahul Dravid told me, 'You are doing very well. Drop some shots and play your natural game. You have to play in a different mood in Tests. Runs in Tests too. He advised me to do it. Rahul bhai advised me to enjoy the game. That is what I am trying to do."

Although Suryakumar said in an interview that he does not practice much on the net. It may also be that this batsman spends the practice time at the net in the gym or walking around. But now something is different. He focused on nets to prepare himself for Tests. Dravid is taking care of Suryakumar. Who is currently the head coach of the Indian team. Let's see if Suryakumar Yadav can succeed in the Test.